*Grow healthier, more meaningful relationships?
*Fulfill God's purposes and make a genuine difference in our world?
*Experience personal transformation and reach your full potential?
Altered Book Virtual Purpose Party
Combine creativity with purpose as we teach you, step by step, how to make an altered book!
You supply the vintage book cover of your choice along with scissors, glue, etc. (we'll give you a supplies list). We'll provide videos to help you, PDF fun vintage images to add to your creation, reflection questions to contemplate and an online community you can share your finished product with. 
Choose to do the project on your own or invite a group of friends over to experience community as you create!
It's fun to create the life of your dreams! 
(See an altered book in the video below)
Sisterhood Gold Membership
Experience transformation as you grow spiritually, personally, and relationally —every single month— while making a greater difference in your world.
Pursue God's purposes with more confidence, joy and peace as you move, step-by-step, along your Path to Purpose.
Convenient Purpose Prompts and daily reminders to pursue meaningful and fulfillment will help guide you.  
Enjoy authentic connections with other everyday Christian leaders within our private membership group.
Chat monthly about interesting topics during our Zoom Conversations, followed by casual hang out time with your new friends. #afterparty
You belong here!
Sisterhood Platinum Mastermind

 This is your opportunity for true accountability!
Receive more personalized attention and guidance regarding your Path to Purpose through monthly mastermind meetings with the Cristi Schroeder and a small group of other leaders.
By identifying a monthly HEART Goal SMART Goal, you'll swiftly move forward in your personal and/or professional life like never before! 
Ask questions, receive feedback, and share in best practices. Connect throughout the month about your goal chasing in our private Mastermind group.
This kind of extra support is sure to propel you towards your dreams, more effectively.
Plus, everything inside the Gold membership will be included with your Sisterhood Mastermind Platinum Plan!
Daily Access To Private Community
Using Altered Story's app for mobile or ipad, your laptop or desktop computer, you can engage with leaders from various backgrounds, organizations and industries. (Using the Mighty Networks Platform… NOT Facebook) 
Weekly Motivation
Purpose Prompts are offered every single week for you to reflect, consider your realities and dream about your aspirations. Simply comment about these in our group or use the Altered Story Field Journal to write your altering story!  
Monthly Resources
We take a month by month approach to pursuing God's purposes through relationships. Stick with us and you'll be making meaningful connections, all year long! 
Virtual Connections
Chat with purpose-minded leaders about interesting topics.  You'll find yourself relating to others in ways that encourage and grow you, personally and professionally. Join our #afterparty whenever you'd like to stay a 1/2 hour longer, just to chat and have fun after we discuss our monthly topic.
Why Does Altered Story Focus On Equipping and Connecting Leaders, specifically?
Leaders face unique challenges. They are often busy helping others with problems, finding solutions, listening and serving.
Altered Story supports,  encourages and equips leaders like you to continue making a difference in your world… without stalling your personal dream pursuits or burning out because of everyone else's needs.
If you are a leader who could benefit from resources and encouragement (without even having to ask!), we'd love to welcome YOU into an Altered Story!
"I appreciate that the focus of the content and conversations is geared towards leaders."
"I was initially intimidated by the thought of joining a group of  leaders. Even though I am on the board and leading in many other ways at my church, I never really saw myself as a leader.
(I wonder how many women 'feel' they are truly are leaders?)
Because others have called me a leader, I wanted to figure out what they see, what makes me a leader and how I could be better by understanding all of that! I love that Altered Story allows me to learn from these ladies, glean wisdom, make connections and grow."
Altered Book Field Journal
Virtual Purpose Party
Book Creation Tutorial Video/ Demonstration

Supplies List

Printable Vintage Image PDFs to use in project

Private Purpose Party Community Access

Note: Sisters Receive Discounted access to Purpose Parties
Gold Membership
Sisterhood
Daily Private Sisterhood Group Connections

Weekly Purpose Prompts

Monthly Zoom Conversation Opportunities

Discounted Access to Purpose Parties and Altered Story Events

Monthly Mastermind Meetings

Private Mastermind Community

Accountability for Goal Chasing
Platinum Mastermind
Sisterhood
Daily Private Sisterhood Group Connections

Weekly Purpose Prompts

Monthly Zoom Conversation Opportunities

Discounted Access to Purpose Parties and Altered Story Events

Monthly Mastermind Meetings

Private Mastermind Community

 Accountability for Goal Chasing
Private Virtual Group
"I appreciate the notifications that remind me to check in on our private group.  I take some time to read through the conversation starters and comments. I love that I'm not distracted by anything else (like on social media platforms). This is time for me to think about God's purposes."
"When I read the comments in our private group, I often think, 'I really resonate with this person.' Then, I try to learn more about her!"
Zoom Conversations
"Meeting with people energizes me!"
"I experience growth by simply seeing other people accomplish goals; celebrating their successes is the best!"
"It's so fun when our conversation builds on itself, each person's contribution adds a layer of richness and depth to help me understand the topic, and myself, better."
Want a sneak peek? Here's one of our orientation videos that will help you get started in the Sisterhood!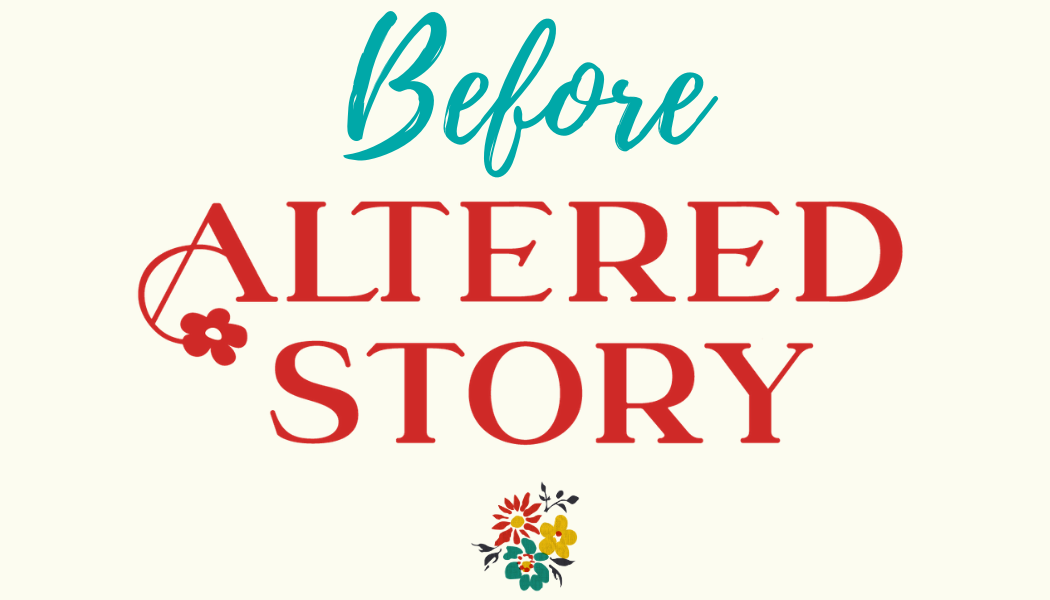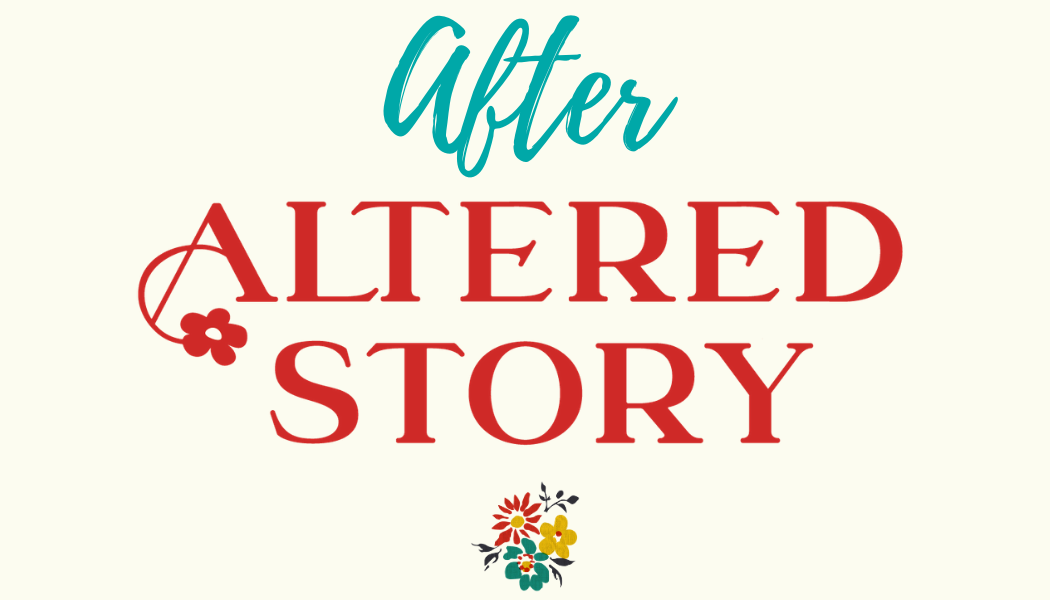 I wasn't sure I was ready for God's will
I asked myself, "Am I really willing to go after this?" I discovered I was finally ready to jump in with my whole heart.
I wanted to belong
I needed to find where I fit in; to find where the Lord wanted me in this world; where He wanted me to go and grow.
I wanted to do something for God
I wanted to make a difference. To be His hands and feet.
I was ready for the next step
I had a feeling there was something bigger than what I was experiencing. I was ready to figure out what that was.
I Can't wait for What's Ahead
I'm excited about all the things I am yet to do and be a part of with this Sisterhood.  
I have more Confidence
I have become more confident that I am a part of the difference… with my Sisters.
I'm Growing
Altered Story gives me a format to grow… with others.
I'm praising God for Altered Story
Is it bad to say, "I was lost but now I'm found!"?
I'm blown away
The results are more than I could have ever imagined! 
Join A Community of
Christian leaders
Seeking God's Purposes
Alter Your Story.  Change The World.
What's keeping you from
God's purposes?
What's hindering you from making more meaningful connections with other women who lead?
I'd love to hear from you!
Cristi Schroeder
Social Impact Entrepreneur &
Pastor's Wife